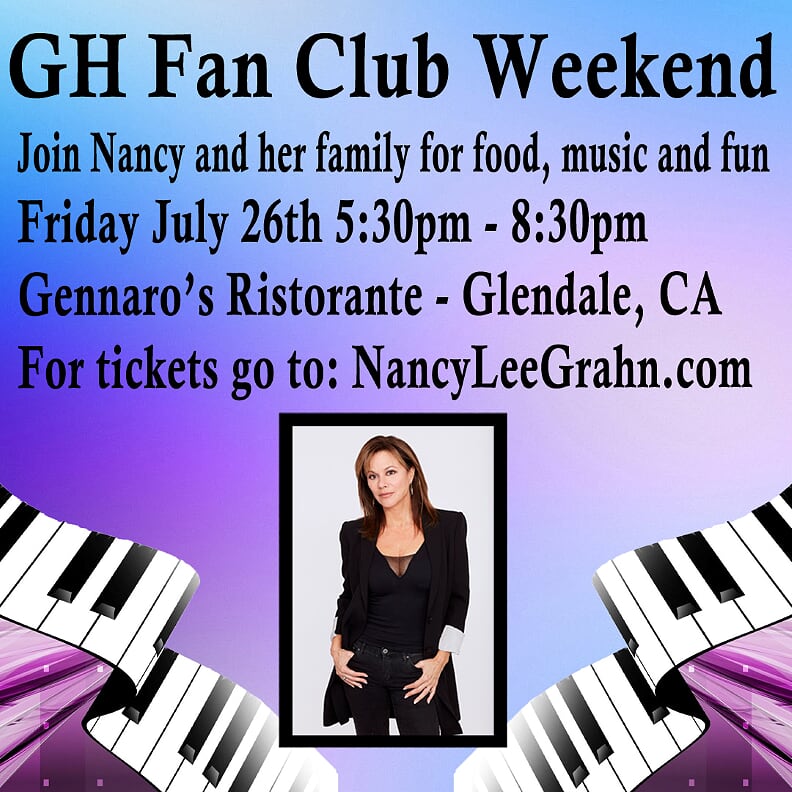 Friday July 26th 5:30 pm – 8:30 pm
Join Nancy at Gennaro's Ristorante for some of the best Italian food in Glendale, CA and meet her family. Her daughter Kate and Mr. Right will perform along with some of the finest musicians in LA! Gennaro's Ristorante is located at 1109 N Brand Blvd and is within walking distance of the Embassy Suites
Ticket are $150 per person. Ticket includes food, entertainment, Q&A and personal time with Nancy to talk, take pictures and get autographs.
There is a $5 service fee when using PayPal. Please be sure to include the names of all guests you are purchasing tickets for in the comments section of PayPal.
If you would like to pay by check or money order, email NancyLeeGrahnEvents@gmail.com for mailing instructions. Check or money order must be received by July 15th.
Space is limited!
Any questions, please email NancyLeeGrahnEvents@gmail.com
Sorry no refunds.