1/21/17 Women's March Los Angeles
4/7/17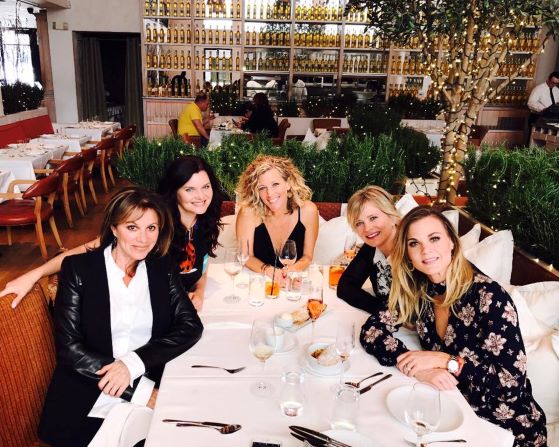 Lovely lunch yesterday with fellow Leading Lady Emmy Nominees. Sweet, sweet Mary Beth Evans hosted it, and unfortunately Jess Walton couldn't make it, but we drank her portion of wine and then some. We ate, drank and gabbed from 1pm til 5:40. What a treat. And what a great group of fantastic broads. Pleased to sit among them
4/15/17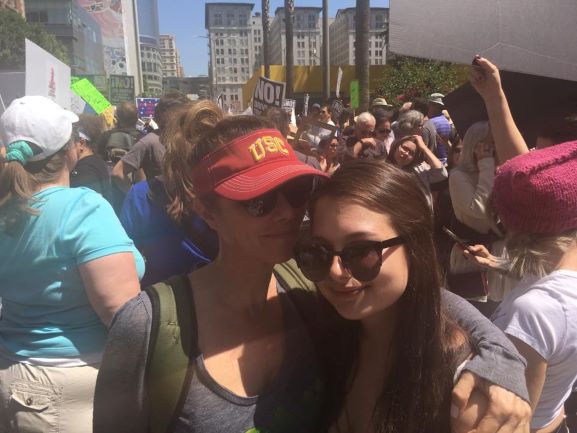 Kate and I resisting outrage fatigue today. We gotta keep marching. A generation stopped a war that way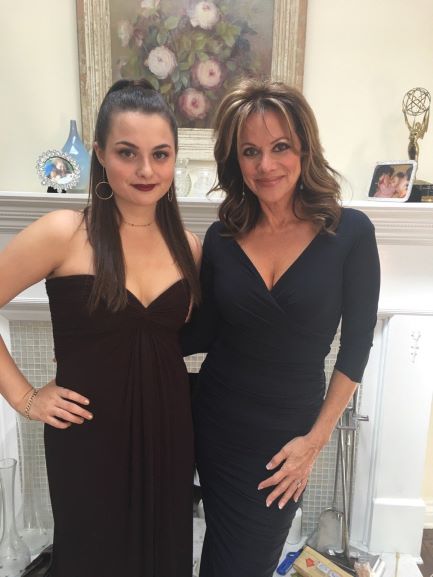 July 2017 Greece
8/7/17 – ABC TCA's
It started out innocently at ABC's TCA's last night (photo1) Then, Michael Easton informed me that while reaching for his hand, I reached for something else 1st, and the photographer caught it. (Photo2) My reaction (photo3) My offering to buy Michael Easton dinner. ((Photo 4) We are now dating!
9/1/17 ABC's Day of Giving
Phone banking with my mates. American Red Cross #hurricaneharvey Wonderful, generous people on the line making donations.
9/9/17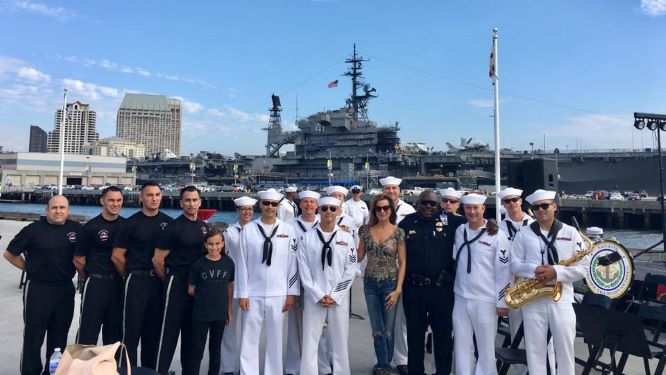 Proud of my nephew Chris Gantz and the other amazing firefighters who not only save lives for a living, but volunteer their time to preserve the memory of fallen firefighters of 9/11, by traveling the country educating a new generation of the sacrifices of these great heroes. It was an honor to MC their Remembrance Rescue Project event yesterday in San Diego along with the United States Navy Band-Southwest, and the Color Guard. Beautiful day. Great cause. Well done, Toph. NCLYM
9/11/17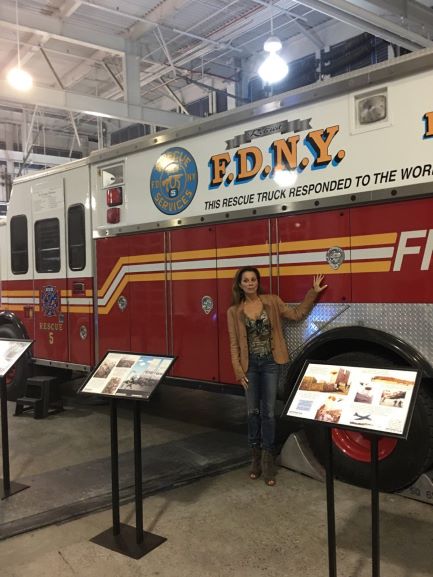 9 out of 10 men on this FDNY Rescue 5 Truck gave their lives for others 16 yrs ago today. #NeverForget
10-24-17 Mom made it to her Grandson's wedding!!!!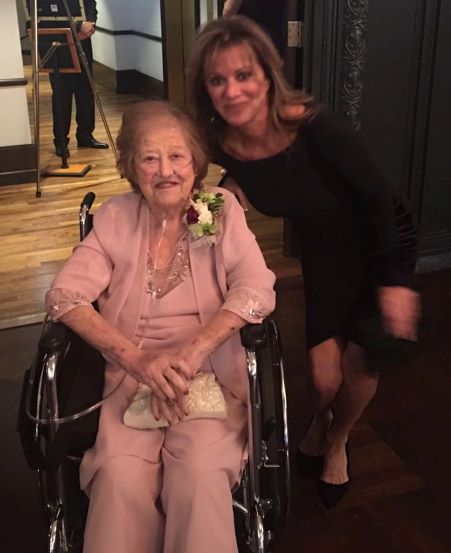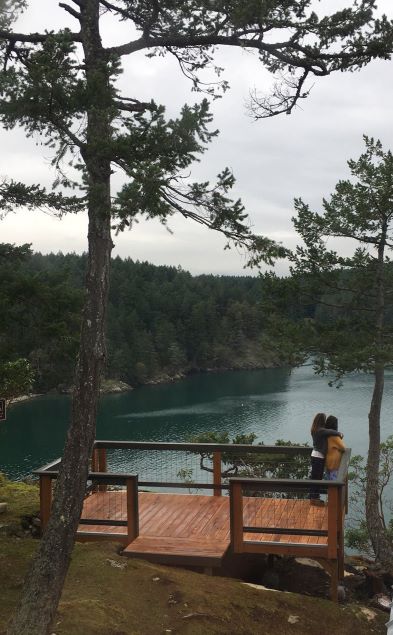 12/25/17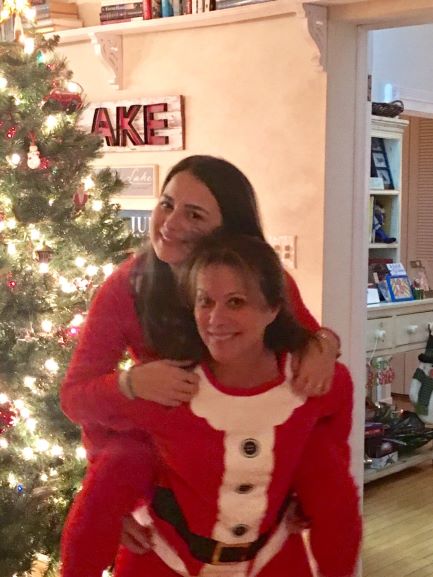 So much love and appreciation for you today. May joy fill your lives, may love fill your hearts, and may sanity fill our world. Merry Merry to you great souls here. I love you greatly.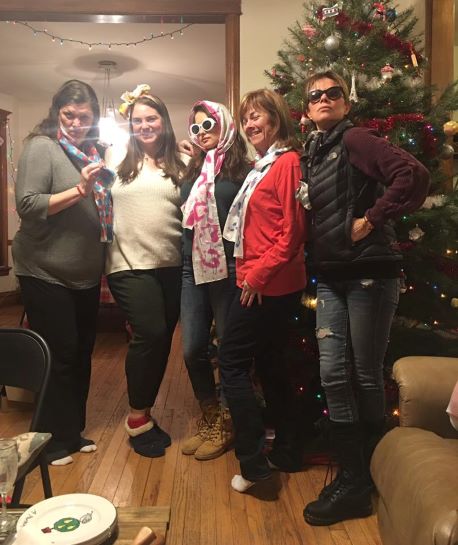 Grahn girls and grand-girls modeling Gram's Homemade Xmas scarves from Senior living arts and class
1/20/18 – Women's March Los Angeles
Spent an inspired day with some of my feminist friends at Women's March LA Foundation along with a country of outstanding, determined citizens. Proud to be an American women, in yet another massively successful march to ensure truth, justice, and liberty for us all.
4/16/18 –  Ladies lunch
Lovely lunching with fellow leading lady noms. Thank you @ginatognoni for treating us to a 3 hour feast.
4/29/18 – Daytime Emmy's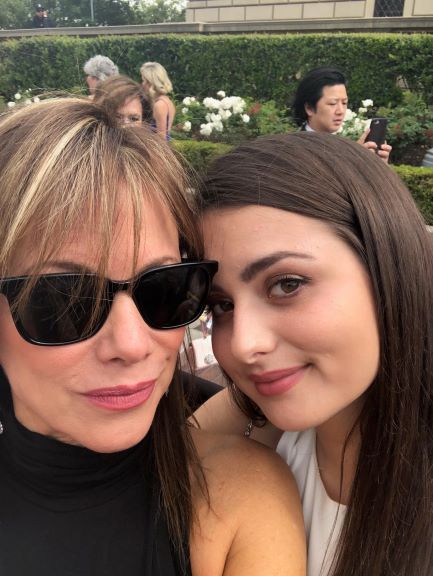 5/29/18 – Sign of the times. Lovely day on the lake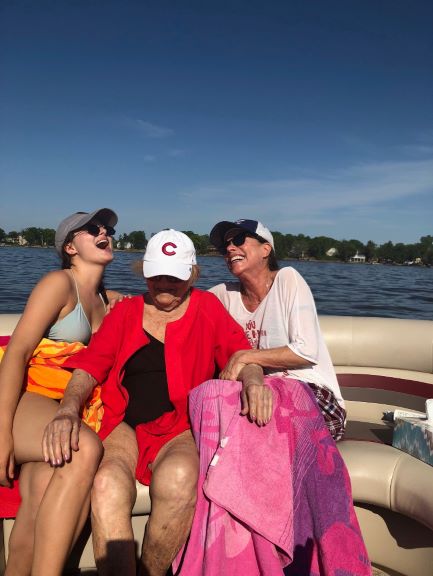 6/5/18 Primaries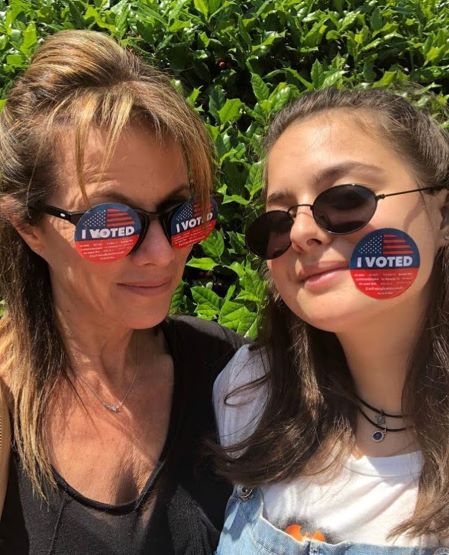 The Grahn gals rocked their vote. A pretty cool mommy and me activity. What a privilege being able to vote truly is. Here's to Democracy and having a say in it! Cheers!
July 2018 France